Electric Tank Water Heaters
Advantages & Disadvantages to Electric Tank Water Heaters
Electric tank water heaters use electricity to heat the water, and they have many advantages over gas tank water heaters. They are a much simpler design because they have fewer parts. They are also safer because they do not produce carbon monoxide gas. Because of that, they do not require air ventilation. Electric tank water heaters are particularly nice if your water heater is inside of your home, as they are the quietest units around. In addition, electric water heaters usually have a longer life expectancy than a gas-run water heater.
There are two major disadvantages to an electric tank water heater. 1) Electric water heaters are not very energy efficient, and 2) the hot water inside the tank takes longer to replenish.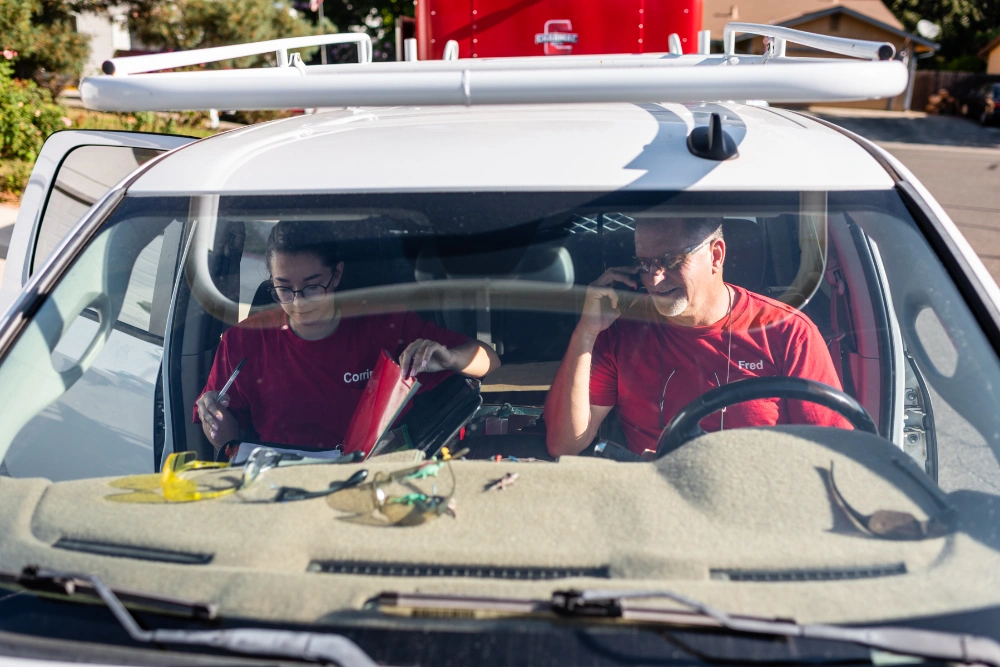 Are you considering replacing your worn-out water heater?
Call Fred Ford, the owner of A2Z Water Heaters today. He will personally answer the phone, take you step-by-step through the installation process, explain every detail, and provide an accurate estimate on how much your new water heater, including the installation cost, will be. He will also provide excellent service after the sale if you should ever have any questions about your new system. With our five-star Google rating to back us up and our accredited membership with the Better Business Bureau, you can't go wrong with A2Z Water Heaters. We serve Sacramento, Elk Grove, Rancho Cordova, Folsom, Wilton, and Galt in California as well as the surrounding areas. We are here to serve you.
Raymond C.
Excellent; fantastic quality work; timely yet not rushed to get things done. Highly recommend! Every little detail was explained when I asked. So glad we found A2Z Water Heaters.