Quality Water Heater Repair
Is your water heater not performing as it should?
Fred Ford, owner of A2Z Water Heaters, will personally come out to your residence to perform a detailed inspection, and provide you with a free evaluation of the health of your water heater. Oftentimes, water heaters are difficult to repair because water heater parts are difficult to find. Each water heater is different, so the parts are also different. If you're going to repair your old water heater, make certain that you're getting the right parts as well as the service needed to do the job right by hiring a professional.
With every repair, A2Z does several things. First of all, we provide a free consultation of the overall condition of your water heater. We then provide a free, accurate estimate of the cost of repairing the old water heater versus replacing it so you can make an informed decision on which would be more cost efficient for you. The choice is yours to make, and we give you the information you need to make that decision, totally free of charge.
Don't Wait…Call Today!
If your water heater is acting up, don't wait until you are stuck in cold water or have a nasty, property-destroying leak. Call (916) 402-9006 today and talk to Fred. He will answer the phone personally and provide you with the assistance you need to repair or replace your unit. A2Z services Sacramento, Elk Grove, Rancho Cordova, Folsom, Wilton, and Galt California.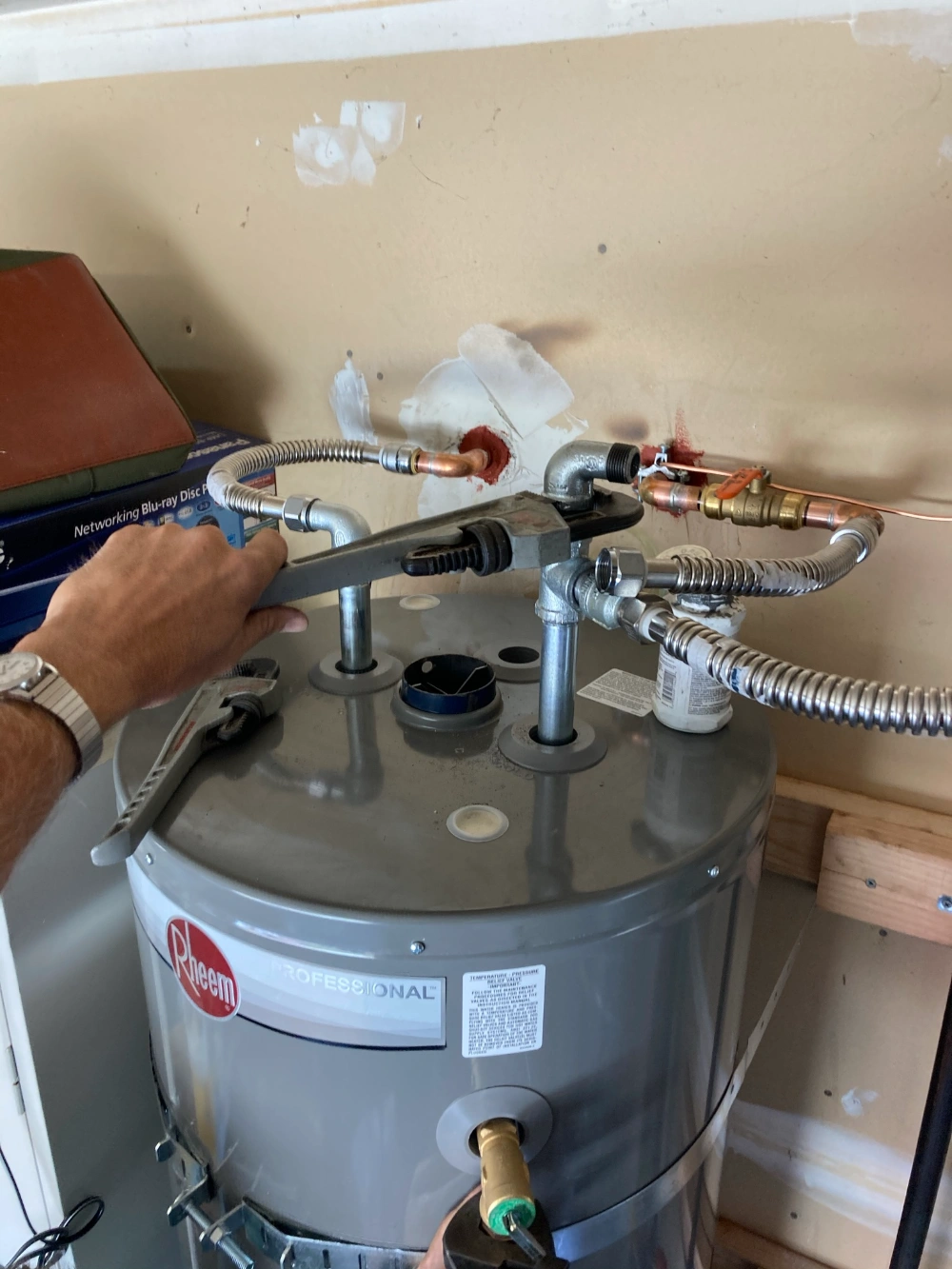 Maureen R.
Will absolutely use this company again!!!! I will also recommend!
Laureda P.
A2Z didn't hesitate to come and Fred fixed the problem in a timely manner, was very pleasant and professional. Loved his personality and great work done. I really appreciated him coming at the time he did because it was an emergency. I thank him for his services and I will recommend him to all of my friends and family.